I have been holding out on making a pair of super cute 'overalls' for a while but there are so many cute patterns and makes out there! I decided to dip my toes in the water with Simplicity 8641 and yes, I know. It isn't a full-on pair of overalls, but it has the overall styling, perfect for deciding if this is right for me.
Here's what that pattern looks like: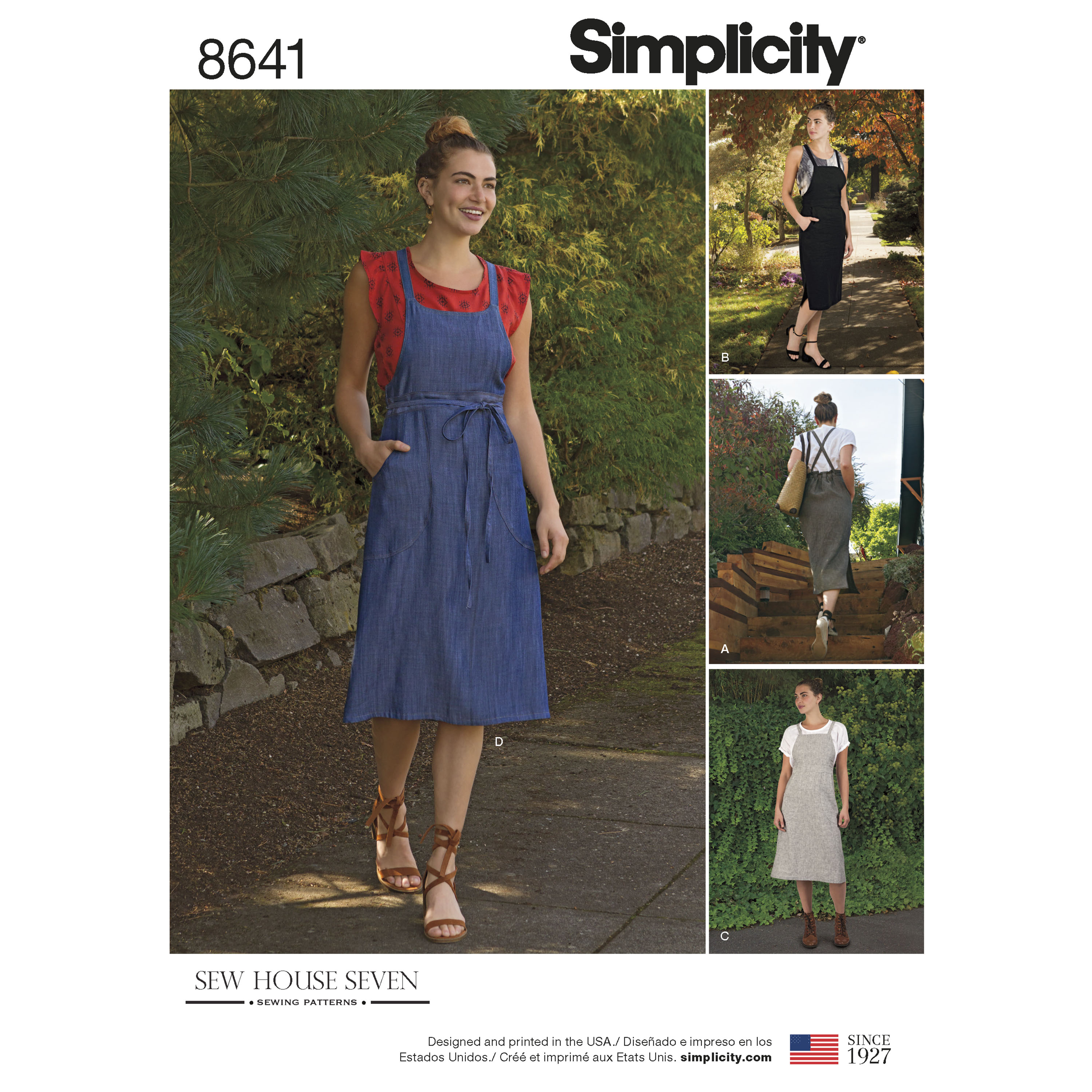 How cute and fun!
To give these a classic feel, I came across this STUNNING and GORGEOUS fabric.
Here it is:
Twill Weave Suiting
This is so delicious to sew with. Is that a term to use with sewing?
There's enough structure with this fabric that it lies beautifully everywhere but has a bit of give on the cross-grain (around the body) that is is comfortable, non-binding but still holds it's shape.
Honestly, if you can snatch up some of this, do it. It's that lovely to work with.
I've already worn this to work and received so many compliments, so clearly I must not be too old to pull this off!
This garment is clearly all about fabric selection and overall fit.
Take the time to do flat pattern measurements, make adjustments, and then fit as necessary.
Thanks for reading!
Sue from Ilove2sew!