If you've searched through FM's gorgeous selections like I have, you'll notice so many fun border prints. I love border prints. The can make a simple dress/top look so boutique like.
No one believes you made it with gorgeous fabrics like a border print.
Be sure to check out FM's selection of border prints! This one is in the 'as is' category. I didn't find anything wrong with the fabric. It's soft, washes well and I love the colors.
Here are some other equally pretty selections, some of which are a knit.
Border prints can spark creativity, let you create something unique, or simply spice up a simple pattern.
Normally, I use a knit border print, but this time I wanted to use a woven. I stumbled across this dress pattern shown below and knew it would make a fun dress, especially with a fun border print.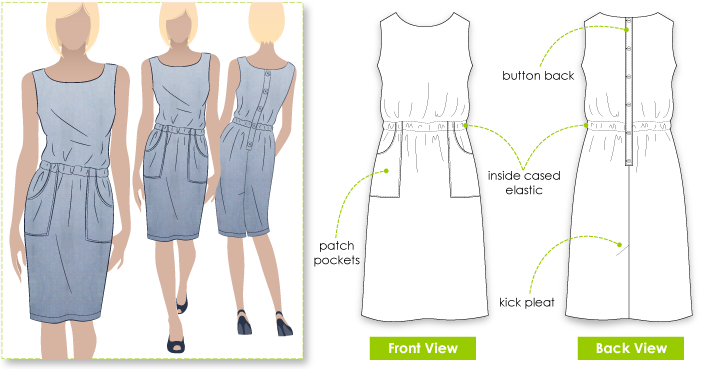 This pattern is from StyleArc and is called the Peggy Woven Dress. I love Indy pattern companies! Have you perused the selection of FM's pattern? If not, you are in for a treat! You can see those here:
FM's Sewing Pattern Selection
. There are so many Indy pattern companies listed.
Ok, so back to the dress. This was a fun pattern to sew together. Plus, I was able to really 'play' with the print. With a border print such as this, you need to cut everything out on the crossgrain. If you've never done that before, it's will be okay. Just cut.
As you can see, I used the border for the pockets and part of the border for the button back bands. I tried to think of more ways but I didn't want to over-kill the effect. I played with color a little more with the buttons I chose for the back. Those buttons were in my stash.
I really love my dress. It's a perfect addition to my summer wardrobe.
Thanks for reading!
Sue from Ilove2sew!