For my January post, I knew I wanted a pretty sweater in one of FM's fabulous sweater knits. I love all the colors in this sweater knit shown below.
As I write this, it appears this gorgeous knit is sold out. But, there are some nice choices you can see here:
Sweater Knit Fabrics
I take just a few precautions when sewing sweater knits. Don't worry, they are easy!
I always stabilize the back shoulder seam and back neckline. There are many products on the market. This is basically fusible interfacing cut in 1/2" strips.
Test your fabric prior to putting an iron on it. This knit withstood some nice steam and also a bit of heat which made is so easy to work with.
If you are interested, here is the pattern I used from StyleArc.
This is the Brooklyn top.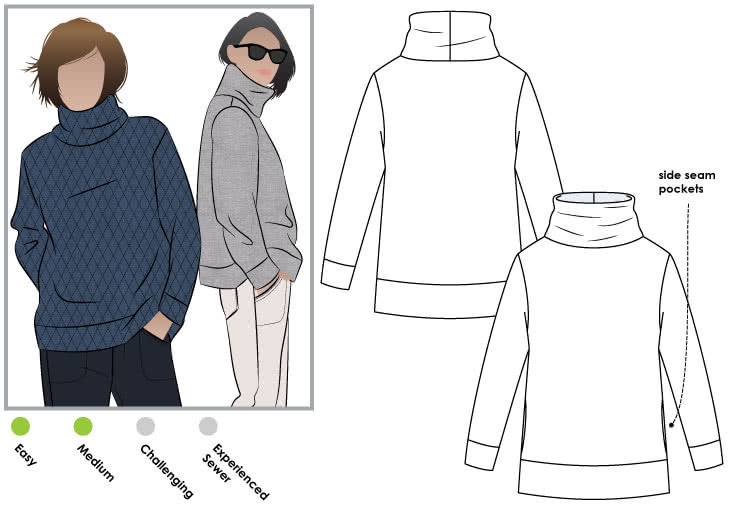 I knew I wanted a simple pattern to show off this beautiful fabric. This went together easily and quickly.
Just look at the drape of that neckline!
Now, let's talk about the pants. I love making pants and I feel like everytime I make them, I get a bit better at it. This denim has the perfect amount of stretch for pull on jeans.
Sorry, I don't want to give you a full on booty shot so I am not lifting up my sweater.
This denim seems to be sold out, but how fun would stretch jeans be in this fabric?
Stretch twill
With this denim, I didn't need any precautions or special treatment other than to wash and dry it three times to reduce residual shrinking. Since I am 5'7", I added 1.5" to the length. I also added 1" front and back to the rise. I am not sure why I haven't done this before. I will be from now on!
Here's the pattern I used, if you are interested: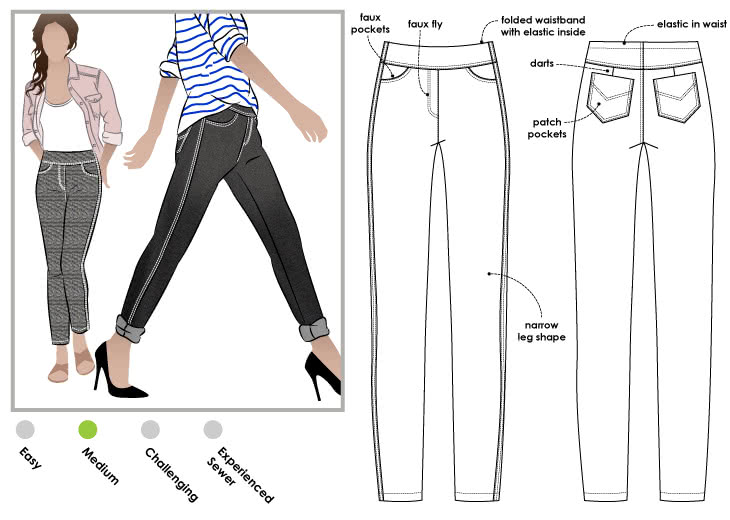 These are the Georgie Jeans again by StyleArc. I've made this pattern numerous times but I've never managed to measure my rise and compare it to the pattern. That little step eliminated a lot of the wrinkles I get below my booty.
Thanks for reading! I hope you are checking out all of FM's great fabric choices to make some cozy winter wear!
Sue from Ilove2sew!