Happy spring everyone! I hope you are all experiencing warm days and sunshine!
Today, I am reviewing a fun denim dress from a cute Simplicity pattern. This pattern is what I consider a classic, staple dress pattern. I don't think it will ever go out of style.
As I write this post, the denim I used is sold out, but here is a nice choice:
Selvage Denim
If you want something with a bit of stretch, a twill with lycra is a great choice as well. Those you can see at this link:
Twill
This is a fun pattern. In case you are wondering what the envelope looks like, here's an image.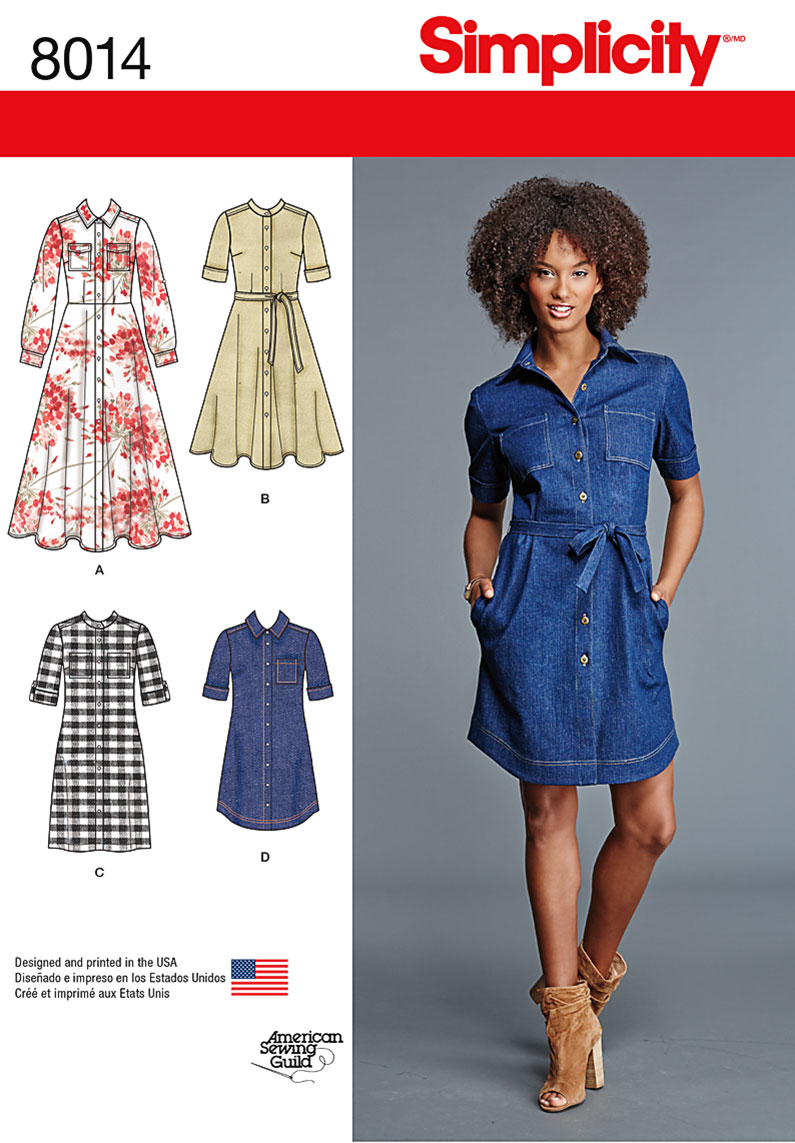 See what I mean about classic and a staple dress pattern?
Here's an image of the back. I love that yoke with the gathered back.
The details of this dress are fun. There's loads of topstitching, a shaped lower hemline, and those pockets!
The fit of this is pretty great as well. I made alterations at the bust line and to compensate for the added length, I also added at the back between the shoulder blades and waistline.
Using white thread for topstitching on black denim is a risky choice. It takes careful topstitching and some time with your seam ripper to make sure you are happy.
Without the belt, it skims your curves.
Here you can see how shaped the lower hem is. Did I mention that I used cotton machine quilting thread for my topstitching? I am going to use this thread type for topstitching on a heavier fabric, such as denim, more often.
Thanks for reading!
Sue