Sometimes other sewists and their amazing garments are the best inspiration! I knew I wanted to finally jump on the Kimono craze, but wasn't sure how to go about it. Until....I saw this gorgeous fabric!
This fabric is a 100% Poly Georgette by a Famous Dress Designer and wow, it is so pretty! As a bonus, it washed and dried perfectly and it feels amazing on your skin. What more can you want?
I chose a loose-fitting Kimono pattern to create this. I knew I would love wearing it in the colder months with a long-sleeved shirt and boots, but also in the warm months with a skirt and tank.
Here's the pattern I chose: McCall's M7200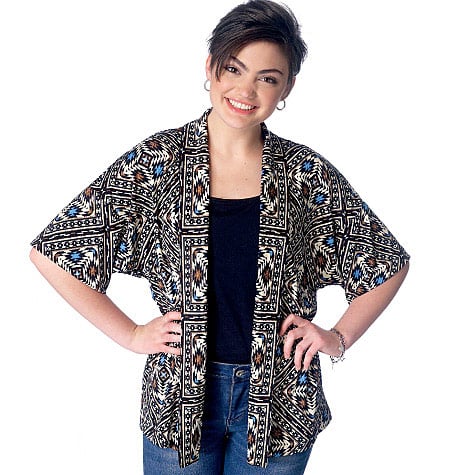 The design is super simple, a perfect way to showcase a gorgeous fabric.
I lengthened mine by about six inches, added the long sleeves and omitted ties.
This was a fast make up until the bands and hems. I chose to hand sew all those since once it a great while, hand sewing can be so relaxing.
Thanks for reading!
Sue from Ilove2sew!